National award winning director Raju Murugan, of Joker fame, has embarked on another project, this time writing the story and screenplay for it. Produced by Giant Films, this movie will be directed by a new entrant Saravanan Rajendran.

The film will have Ranga debuting as the male lead, and he will be featuring opposite Shwetha Tripathi. Sean Roldan will score the music, and Maanagaram fame Selvam will direct the photography.

Stay tuned to this space for more updates on the film.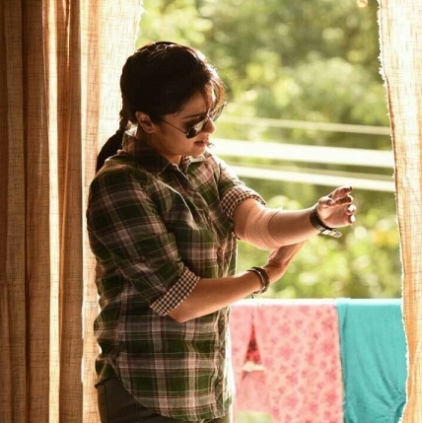 Jyothika starrer Magalir Mattum has been receiving good feedback from the family audience for its strong content, lively performances, and feel good screenplay.

Cuckoo and Joker fame director Raju Murugan took to his official page to register his opinion about the flm. He posted, "'மகளிர் மட்டும்' பார்த்தேன். நெடுநாட்களுக்குப் பிறகு கண்ணீரையும் புன்னகையையும் தந்த படம். நமது அம்மாக்களின், சகோதரிகளின், மனைவிகளின், காதலிகளின், தோழிகளின் அகத்தை அற்புதமாய் பேசுகிற படம். ஒவ்வொருவரும் பார்க்க வேண்டிய படைப்பு. தோழன் இயக்குனர் பிரம்மாவுக்கு முத்தங்கள். இப்படியான நல்ல படைப்பைத் தந்த தயாரிப்பாளர் சூர்யா, ராஜ்சேகர் கற்பூர சுந்தரபாண்டியன் அவர்களுக்கும் படத்தில் பங்காற்றிய அத்தனை பேருக்கும் வாழ்த்துக்கள்!"

This post is roughly translated as, "Happened to see Magalir Mattum. After a long time, I saw a film that made me cry, smile and undergo through various emotions. This film talks about the lives of the women around us, in a beautiful and an impactful manner. Everyone should see this film. My kisses to director Bramma. My best wishes to the producers Suriya sir, Rajsekar Pandian and the entire team for giving us a quality product like Magalir Mattum."