Here is the trailer for Most Wanted Abbayi Song from the Telugu movie MLA starring Kalyan Ram and Kajal Aggarwal.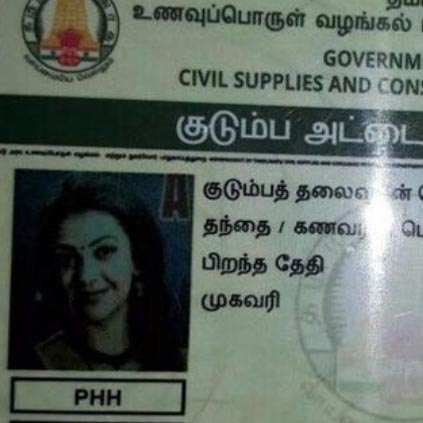 Tamil Nadu government has replaced the traditional ration card with the latest Smart Card. However while issuing, few of the Smartcards were printed with wrong photos. One smart card was misprinted with Kajal Aggarwal's photo.

A woman named Saroja located in Omalur near Salem got her smart card with the photo of actress Kajal Aggarwal in it. AIADMK Minister Kamaraj reportedly clarified this issue while speaking at the assembly.

Kamaraj said that the misplacement happened as the user applied for the Smart Card through an online app with a wrong photo and the government is not responsible for the mistake.