Enga Veetu Mappillai contestant Abarnathi, in her recent interview with Behindwoods, expressed her interest to act in Raja Rani 2, as Arya's pair.

When she was asked, if she would pair up opposite Arya when approached, Abarnathi replied with a yes. She said, "Yes, of course. Why not. I will act, and I want to act in Raja Rani 2, pairing him. It will be great if the film starts from the airport climax scene of Raja Rani."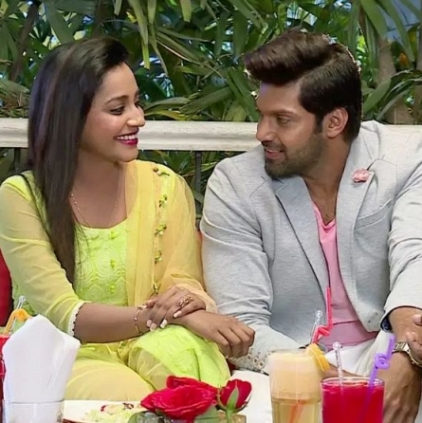 Behindwoods got in touch with Abarnathi, the Enga Veetu Mappillai sensation for an exclusive interview, to know about her experiences participating in the show.

During the interview, Abarnathi was seen very confident of being in love with Arya. When she was asked what would she do, if Arya marries someone else, instead of her, Abarnathi replied, "I wouldn't get married at all. I wouldn't marry anyone else, than Arya. The rest of my 40 - 50 years, I will live it for myself. I am not so interested in marriage. There is a bigger life than marriage and I want to explore that."