Gautham Karthik's upcoming Iruttu Araiyil Murattu Kuthu has been slated for a May 4 release. The hype around the film seems to be ever increasing, with its suggestive promos and posters. And another reason to add some more buzz to film is here.

Actor Arya will feature in the film in a cameo role, the exact details about which are yet unknown. Notably, Arya is also the lead in the third film - Gajinikanth - of Santhosh P Jayakumar, the director of IAMK. This cameo is sure to add another dimension to the film, so watch out!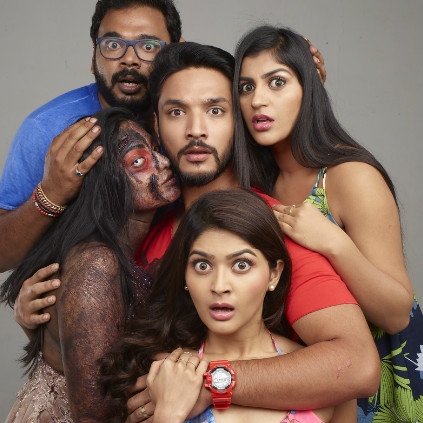 Director Santhosh P Jayakumar, along with his Iruttu Araiyil Murattu Kuthu stars, Gautham Karthik, Yashika Anand, and Chandrika Ravi, went on a Facebook live chat on Behindwoods page. During the chat session, the director was asked about the censor difficulties that he went through, for the film.

Santhosh answered, "I was actually nervous during Hara Hara Mahadevaki's censor, as it was something new to me, and I was a fresher. During IAMK's censor, I was very normal and cool. They gave 4-5 mutes in the dialogues, that I was okay with. I knew they would want to cut or mute something like this, and wantedly had those scenes in the censor cut. For their (CBFC officials) happiness, I kept those scenes, so that they will feel glad about making some changes to the film. Even though it has been muted, the audience will understand that word in the theatre."

This adult horror comedy is all set to hit the screens tomorrow (May 4) among high expectations from youngsters.