Director Santhosh P Jayakumar, whose upcoming film Iruttu Araiyil Murattu Kuthu starring Gautham Karthik has been slated for a May 4 release, has released a statement requesting everyone to watch and treat the film as, and only as, an entertainer.

In a press meet at Prasad Film Lab today in which Gautham Karthik, Santhosh, Yashika Anand and others participated, Santhosh said, "This is my second film, and it's an adult horror comedy. Some of you might wonder why I make such films and ruin the industry, instead of films with messages. But this is a genre, and it has its place everywhere in world cinema. This film will only be an entertainer, and I request everybody to treat it that way only."

Gautham, in his speech, praised the three female leads of the film - Vaibhavi Shandilya, Yaashika Aanand and Chandrika Ravi - to have agreed to star in the film, given that it was an adult comedy subject.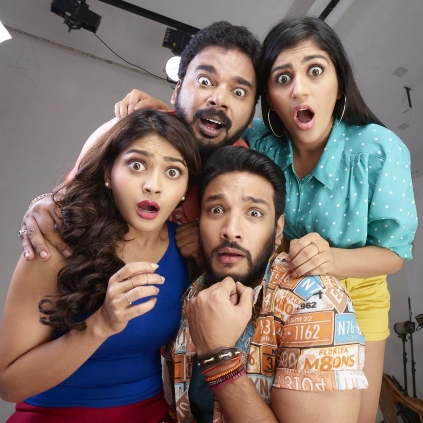 Gautham Karthik's adult comedy film, Iruttu Araiyil Murattu Kuthu is having a good run at the box office, attracting a lot of youngsters.

According to Behindwoods Box Office Analysis wing, the film has collected an approximate of Rs 3.07 crores by the end of its second weekend, thereby getting a hit verdict. Also, IAMK has got hold of 174 shows, which is a pretty good number, considering the new releases this weekend.