There has been a rumour about Lyca Production's associating with online piracy websites like Tamilrockers.com and Tamilgun.com. Lyca has now given an official statement regarding this issue.

"14th May 2018, Chennai. A few days back savukkuonline.com carried an article accusing Lyca Productions of advocating and propagating online piracy. Lyca Productions is a leading Indian Film Production and Distribution company. The domain names under which the so-called piracy activities were carried out are lycamovie.com and lycamovies.com.

Lycamovie.com was created on May 21st, 2014 under the admin name Tamil Tamilan. On May 22nd, 2014, the website was re-directed to Tamilgun.com a popular online piracy site. On 2nd June 2014, Lycamovies.com was created under the same admin name Tamil Tamilan. Subsequently, Lycamovies.com was also redirected to Lycamovie.com. Activities on both Lycarnovies.com and Lycamovie.com were shut down by 29th June 2014. At this point, we would like to clearly state that neither Lyca group nor Lyca productions was in anyway associated with either of the domain names - lycamovies corn and lycamovie.com.

Following this, the domain name lycamovie.com was not renewed by the previous admin Tamil Tamilan and it became free. Lyca Group undertook the domain name Lycamovie.com on July 5th, 2017. Lyca Group could not acquire the domain name Lycamovies.com as the domain name was renewed. It is common corporate practice to acquire domain names with prefixes and suffixes as a company expands. Presently lycamovie.com is redirected to lycaproductions.in, Lyca Productions's official website. We would like to reiterate Lyca Productions was in no way associated with lycamovie.com prior to July 5th, 2017. Also post July 5th, 2017 there has been no online piracy activities on lycamovie.com. Therefore the allegations against Lyca Productions are baseless and intentional to defame the company name.

As an organisation, Lyca Group has strongly advocated Anti Piracy norms and has taken extensive steps to curb piracy for both our films and other films. If there is any substantiating evidence against us. we are willing to clarify it on any forum. It is disappointing that a verified online site like savukkuonline com can carry such a defamatory article without clarifying it with us That goes completely against Journalistic integrity. It is further disappointing when other media houses carry this without checking with us or clarifying the same We have decided to take stringent action against the media houses and personalities who have spoken baselessly against Lyca Group.

We at Lyca Productions believe in strong content creation and have always supported the film industry at every juncture. We request everyone not to believe baseless allegations and to clarify anything with us directly

Thank you
Team Lyca Productions"

*Statement not spell-checked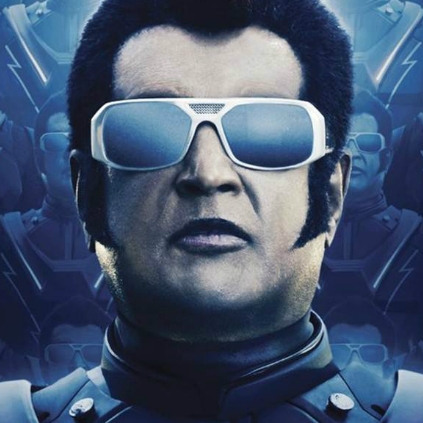 Rajinikanth and Akshay Kumar's most awaited film 2.0, will begin its movie promotion with a world tour. The film which is currently in its post-production stage had recently announced that the film would be released on Jan 25th, 2018.
Just a few hours back Raju Mahalingam, Creative Head from Lycra Production made a grand announcement. He tweeted a video that hints about the movie's promotion plans and which also included a world tour that the makers have planned to reach out to a maximum number of countries worldwide and market the film bigger.
2.0 is one of the most expensive films made in India, and Director Shankar is leaving no stones unturned to make this film on the lines of a Hollywood flick. The film has music composed by AR Rahman and Amy Jackson playing the lead actress.
Lyca denies having any connection with Tamilgun
People looking for online information on Lyca will find this news story useful.