Here is the new trailer of G.V.Prakash Kumar's Sema, directed by Valliganth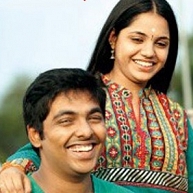 Music composer GV Prakash Kumar met the Chief Minister of Tamil Nadu, Dr J Jayalalithaa and handed her an invitation to his marriage. He and his childhood sweetheart Saindhavi are getting married on 27th June. The composer was accompanied by his father and sister while the parents of Saindhavi were present there too.

The Marriage has been scheduled to happen at 9 am at the Mayor Ramanathan Chettiar Hall. A grand reception will follow at 6 pm in the same venue.