Abarnathi, who was recently evicted in the ongoing Enga Veetu Mappillai show, was also criticised by a section of the audience, for her attitude. However, Abarnathi has now released an official video, asking people to wait for some more days, so that she can explain, in detail, about the show.

"Hello, all. It is a very new and a happy feeling, to get all these love, appreciations, and fan pages on social media. I do not know how to take this. I want to share a lot of things, to all of you, but since there are a few conditions, I am expected to be silent. I have to wait until the grand finale of the show, and only after that, I can speak about the show.

I am okay now, and as a person, I have become more stronger. I thank my mom and dad for their constant support, and to all my fans and army members, on social media. After the end of the show, I will come on a live chat session, and during that time, I will answer all of your queries.

I was true to myself, and there was no scripting at all. I spoke what I felt like, in the show. Do not listen to what, a section of people are saying. I will clear all your doubts, but please wait for some more time. If there was any mistake on my part, during the show, or now, I am sorry.", said Abarnathi.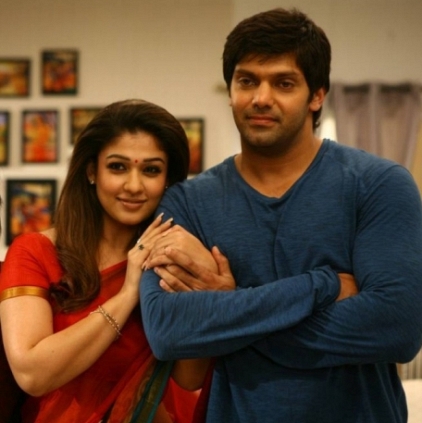 Enga Veetu Mappillai contestant Abarnathi, in her recent interview with Behindwoods, expressed her interest to act in Raja Rani 2, as Arya's pair.

When she was asked, if she would pair up opposite Arya when approached, Abarnathi replied with a yes. She said, "Yes, of course. Why not. I will act, and I want to act in Raja Rani 2, pairing him. It will be great if the film starts from the airport climax scene of Raja Rani."
Enga Veetu Mappillai contestant Abarnathi's video statement
People looking for online information on Abarnathi will find this news story useful.