Vishal's Irumbu Thirai is running with packed houses with the help of positive word of mouth and strong content, produced by debutant Mithran and team.

Vishal's best friend and actor Arya is all praise for the film and has congratulated the whole team with his tweet. He said, "Loved #IrumbuThirai 👌👌👏👏 brother @VishalKOfficial rock solid performance 👏👏😘😘@akarjunofficial sir Hats off u r just awesome 😘😘😘@Psmithran writing screenplay making top notch bro😘😘 @george_dop darling too good u r 😘😘 @AntonyLRuben bro always rocking 😘😘"

*post not spell-checked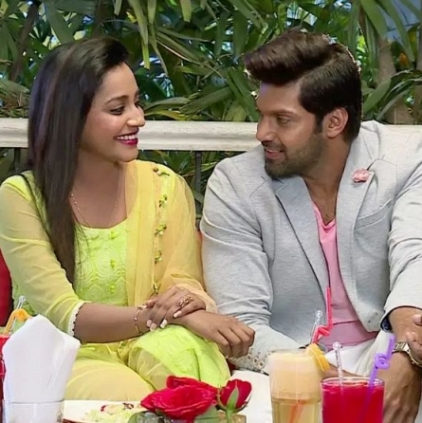 Behindwoods got in touch with Abarnathi, the Enga Veetu Mappillai sensation for an exclusive interview, to know about her experiences participating in the show.

During the interview, Abarnathi was seen very confident of being in love with Arya. When she was asked what would she do, if Arya marries someone else, instead of her, Abarnathi replied, "I wouldn't get married at all. I wouldn't marry anyone else, than Arya. The rest of my 40 - 50 years, I will live it for myself. I am not so interested in marriage. There is a bigger life than marriage and I want to explore that."