Vishal, whose Irumbu Thirai just released, is on cloud nine. The film crossed big hurdles to reach theatre screens worldwide and has also been receiving great reviews for its quality content. Naturally, a thanksgiving followed from the star, who posted on his Twitter space:


"I thank my bro @prabhu_sr my best friend #Sundarc uncle Anand my friend Kadiresan Durairaju prod council Udaya nanda my brother Venkat n my brother Ramana my vein Varu my brother Lyca Karunas my guts fm my dad n mom.Reason they bailed me.from the reason 2 stop this film.god bless"

As a second part of the thanks message, he posted:

"/2 my bro Praveen n finally da reason y Am an actor.dis lovely audience.yes it is #aadharcard #DigitalIndia.I won't budge to tell the truth. Thank u all.Will sleep for a while now. Peacefully. Mithran George n my lovely team.@Samanthaprabhu2 I won't thank u.was our team effort."

*Social media post not spell-checked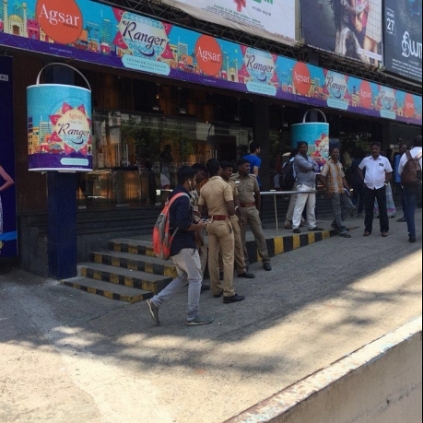 Vishal-Samantha starrer Irumbu Thirai, directed by PS Mithran, was released worldwide today, May 11.

The film is said to contain many plot elements exposing the details of the inner workings of 'digital India', and specifically, the Aadhaar card system. It also seeks to reveal the exploitation and corruption that occur in the name of this system, which the makers believe are rampant.

What is also highlighted in the film is how the central government allegedly wasted public wealth by lending it to the likes of Nirav Modi and Vijay Mallya. Demonetization and the ill effects of it too make parts of plot, which also points out that bank loans are a distant dream for the poor.

According to a press release by the makers, the film has been receiving wide appreciation from many organizations and people for its brave content. What the release also states is that national party BJP has been vehemently opposing the film, protesting against its release in front of the theatres of Tamil Nadu.

Consequently, police protection has been provided for the theatres running Irumbu Thirai, including Satyam Cinemas and T Nagar AGS Cinemas.