Actor Samantha has had a lovely year so far, career-wise. Her three recent releases - Rangasthalam (with Ram Charan), Mahanati (with Keerthy Suresh) and Irumbu Thirai (with Vishal) have all been well received by audiences everywhere, as well as bringing her praise for her roles and performances in them.

The star posted a message on her Twitter space a short while ago, expressing her happiness:

"Thankyou with all my heart for giving me the best summer I could ever ask for 🙏🙏 #Rangasthalam #Mahanati #IrumbuThirai HATRICK!! Officially the happiest girl in the world 🙏❤️"

*Social media post not spell-checked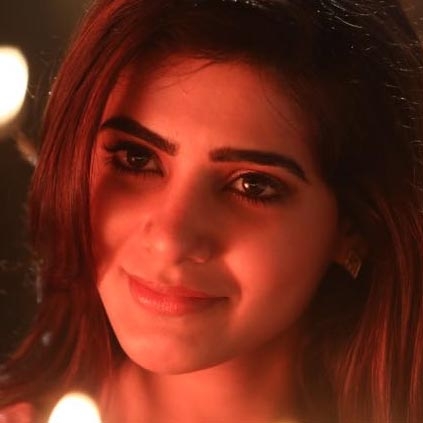 Samantha plays a character named Rathi Devi in Irumbu Thirai. Here is what the bubbly actress feels about her role in the film:

At this current situation, where information theft has been prevailing as a speculative issue, Irumbu Thirai script was penned even prior to its domain extending into larger extent. So how did Samantha feel while the script was narrated to her?

"When hearing the script, I was literally shocked while listening to the script and even feared to touch my phone. The way Mithran has shown the situation is truly inspiring and it will be enlightening more people. They will definitely understand how bad the situation is over the leakage of privacy."

While Samantha's career graph has been loaded with movies directed by top league directors, but how about working with a newcomer like PS Mithran?

"Well, Mithran was never seemed or behaved like a newcomer. He was so much intelligent and was absolutely brilliant while narrating the script or while making them as a movie."

Has there been any real life instances relating to cybercrimes that happened in the real life of Samantha?

"Thank God! I have never been a victim of such instances, but many in my close circle have experienced it. It happens that we would be planning up for a trip and the very next minute would get personal SMS claiming that cheap hotels and tickets are available."

So how about a life without FB, Twitter, Instagram and social media?

"Maybe, it would be quite good, but that's not possible for the current scenario as we have become addicted. But I am sure that Irumbu Thirai would be enlightening for the audiences that will educate them on how to handle the social media without being succumbed to the web of issues."

Finally, to wind up with the chat, who's the hottest between Action King Arjun and Vishal?
"Both are hot in their own ways and they are unbeatably unique."