Behindwoods had an exclusive interview with Swetha, one of the top contestants of Arya's Enga Veetu Mappillai show. In this casual interview, Swetha disclosed the closeness and the friendship of the 3S, Swetha, Seethalakshmi, and Shriya.

"More than Arya, with this show, I got to know these two beautiful people, Seethalakshmi and Shriya. We three are so close and I am fortunate enough to have them as my best friends. When I keep thinking of how to impress Arya, Seetha would be giving me inputs and suggestions. Likewise, Shriya is also selfless. She taught me many things on the course of the show.

Fights and arguments between us will occur only because of Arya, and nothing else. Than that, we would not have any fights.", said Swetha.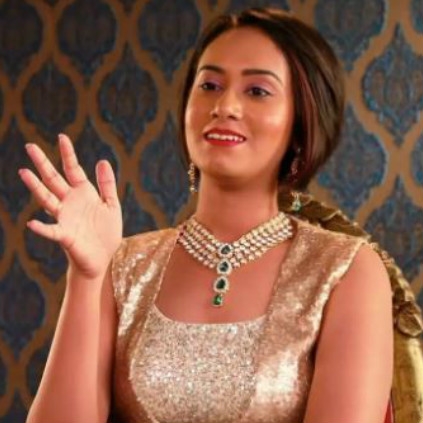 Arya's Enga Veetu Mappillai show is currently the hot trending topic in the television arena. A few days back, Arya's three close friends, actors Bharath, Shyam, and Kalaiyarasan visited the show, and selected Abaranitha, as the girl whom Arya can marry.

Yesterday, Shanthanu Bhagyaraj and his wife Kiki Vijay were seen as the special guests, who interacted with all the contestants. After the interaction, they decided 'Swetha', as the perfect match for Arya.

Now, let us wait for a few more weeks to know who is going to be that lucky girl!