A pre-release event for Kaala was held in Hyderabad today, June 4. All the important members from the Kaala took part in the event from Rajinikanth to producer Dhanush.

Dhanush's speech:

''Kaala is people's film, a film for the people and about the people, Pa Ranjith has uniquely captured the life of people living in Dharavi and their struggles, it is not an issue associated just with the people living in Dharavi, but every single person in the world who are oppressed in some way or other. And when you talk about a serious issue like that, who better than Rajinikanth sir could take it to the people.

Most of the actors who enter the film industry want to be the next Rajinikanth even today, but there is no formula to become the next Rajini. There will always be just the one Superstar. My sincere thanks to Rajini sir once again for giving me this opportunity. And I take this opportunity to thank my team who have worked so hard to make this film big."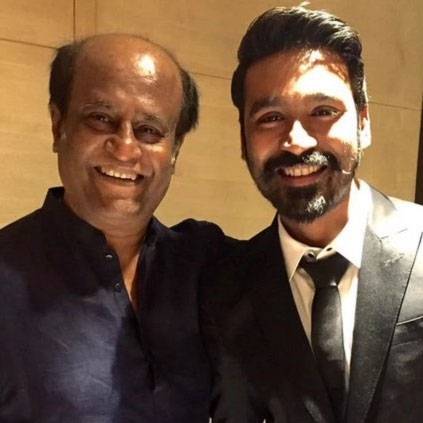 Ever since the announcement came that Dhanush will be the producer of Kaala, the audience has been expecting his cameo in the film.

Prior to the release of the film, there were various reports that Dhanush has made a cameo in the song Nikkal Nikkal. But it is to be noted that Dhanush does not appear in the film at any point and all rumors have turned out to be false.