There is a lot of buzz about Kaala's release issue in Karnataka. Now here comes another update on the same. Will Kaala release in Karnataka? Read ahead and find out.

According to reports, Kumarasamy, the CM of Karnataka has said, "If releasing Kaala will disrupt the peace and harmony of the state, then it is better not to release the film."

Apart from this, the Karnataka Film Chamber of Commerce has said, "Rajinikanth must take back his statement that a Cauvery management board must be formed. Instead of taking a stand, he must have said that the two state governments must discuss and decide."

As of now, it looks like Kaala will not be hitting the screens in Karnataka.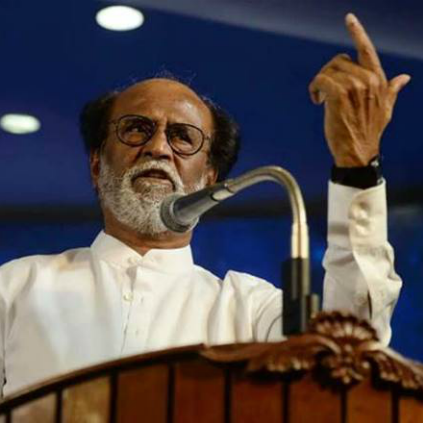 Kaala seeing its release this week, Rajinikanth with the team of Kaala made it to Hyderabad for Kaala's Telugu press meet. Upon his arrival, he indulged in a small interaction with the press.

When questioned upon his previous statement about protests made in Thoothukudi, the actor said "Everyone is very much aware of what I said that day. All the videos of me speaking is up on Youtube so, everything is easily available to the public. There is nothing for me to hide or cover up."

The actor was questioned whether his visit to Thoothukudi was in order to promote his soon to release film, Kaala. The actor responded with a laugh and stated,

"I have nothing much to say about that. I don't have to pull such stunts to promote my film. At this age, at the 43rd year of my film career, it is not necessary for me to do that. There will be many people who mix my political venture and my film career, but there is nothing much I or anyone can do about that."