Irumbu Thirai deleted scene 01 is here: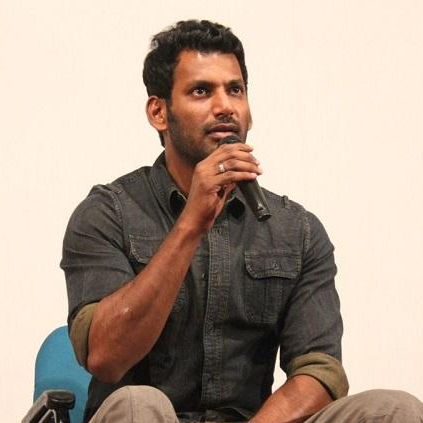 Recently, the Karnataka Film Chamber had refused to release Kaala in Karnataka owing to Rajinikanth's statements on Cauvery issue. Speaking about the issue, the president of the Tamil Film Producers' Counil, Vishal said "Prakash Raj talked to the Karnataka Film Chamber about this and a meeting took place yesterday evening. They will arrive at a consensus today. The problem was created by a few theatre owners and due to security reasons, the Chamber took the decision."

He also added that "Cinema and politics are on opposite poles. This is cinema. Him joining politics is a different issue altogether. The producers of Kaala have invested a lot in the film and it is not right to suspend the release of the film. It could have been right if Kaala was about Cauvery issue. Not only Rajini, but even Kamal Haasan and I spoke about the issue, because we have the freedom of expression according to the constitution. Stopping the release is wrong."