The shootings are Thoothukudi in relation to the Sterlite protests continue to take center-stage in Tamil Nadu as many events and programs have been canceled by the concerned parties to pay respect to the civilians who lost their lives.

In line with this, actor Vishal has taken a decision to not attend the audio launch of the Telugu version of Irumbu Thirai, which is to be held on May 25 at Hyderabad. He has also decided not to be a part of the promotional activities of the film.

Producer Hari, the distributor of the Telugu version has stated that Vishal will be doing that as a mark of respect for the ones who are working for a good cause. He has also added that his production team respects his decision and extends the support by all means.

The film, however, is all set to release on June 1, as planned.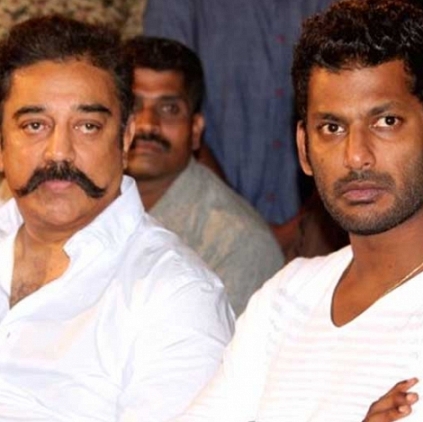 Earlier this afternoon, it was reported that a case was filed against Kamal Haasan for visiting Tuticorin after the enforcement of Section 144.

Vishal expressed his shock over this through his tweet. "Am I hearing something bizarre. FIR on @ikamalhaasan sir??? For meeting the innocent affected ppl of Tuticorin. Wat the hell. If this is true. It is nothin but an act of sheer atrocity.if an actor /politician/socially responsible person can't go der. Den who can???god save us.", tweeted Vishal.