Earlier this afternoon, it was reported that a case was filed against Kamal Haasan for visiting Tuticorin after the enforcement of Section 144.

Vishal expressed his shock over this through his tweet. "Am I hearing something bizarre. FIR on @ikamalhaasan sir??? For meeting the innocent affected ppl of Tuticorin. Wat the hell. If this is true. It is nothin but an act of sheer atrocity.if an actor /politician/socially responsible person can't go der. Den who can???god save us.", tweeted Vishal.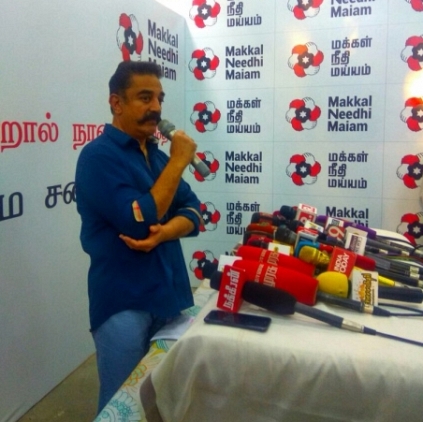 As per the latest reports, it was said that the internet services will be blocked by the Tamil Nadu Ministry, in Tuticorin, Tirunelveli, Kanyakumari districts, in order to stop fake rumours on social media. However, this act has come into criticization from various quarters. Along with the people of Tamil Nadu, actor and Makkal Needhi Maiam chief Kamal Haasan has condemned this act.

Kamal Haasan tweeted, "Internet connection cut in Thooththukkudi? Alarming! What next? excommunicate Tamilnadu? TN would see an uprising,much bigger than any, in its history. No Government is strong enough to take on the might of my people."