Actress Rambha is known for her successful journey in Tamil industry. Throughout her career, Rambha featured in over a hundred Indian films and worked across seven regional languages. She stopped featuring in films after she tied the knot with Indrakumar Pathmanathan, CEO of a private firm based in New York in 2010.

Rambha earlier today shared some interesting news about her life on her official Facebook page. She stated that she is pregnant with her third child and proudly shared a baby bump picture on social media.

"On this very happy moment I wish to share my happy news to all my loved ones around the world that I am pregnant with our baby number 3 showing off my pregnancy baby bump picture proudly:))I cannot express my bundles of joy please pray for me and my family," Said Rambha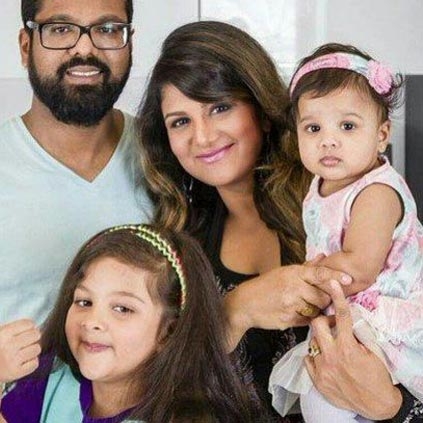 Yesteryear bombshell Rambha married a Canada-based businessman named Indran Pathmanathan back in 2010. The couple has two daughters from their marriage. Due to some difference in opinion, they decided to separate and reached out to court for a divorce.

The judge who handled this case had asked them to try and sort out their issues through counseling chambers of the court before taking divorce.

Now it looks like things have changed and they have resolved their problems and the couple has decided to live together.
Rambha announces her pregnancy on social media
People looking for online information on Rambha will find this news story useful.