We had earlier reported that actor Kayal Chandran's next is going to be directed by Lollu Sabha and Dhilluku Dhuddu fame director Rambhala. The latest is that, 2MB Productions' venture starring Chandran has been titled as 'Daavu'.

Daavu is said to be a comedy entertainer and a poster of this film has also been released. Announcing the title on Twitter, Vaibhav posted, "Wishing my 2 Daavu's a super success with this DAAVU... happy to announce and wishing entire team a grand success @moulistic @raghunathan_ps #rambala".

*Twitter post is not spell checked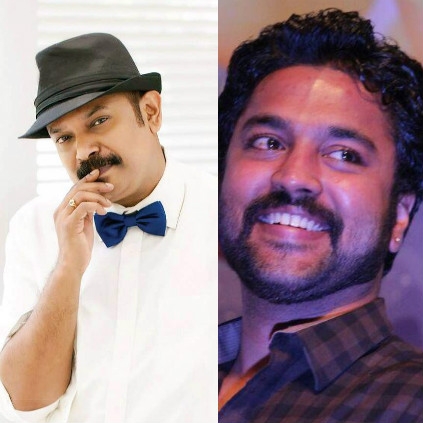 The teaser of Vaibhav's RK Nagar released today (November 7) at 12.01AM, which is a black comedy film dealing with politics. The teaser had a sarcastic comment on actors who are in the idea of entering politics and winning people's hearts.

This has irked Kayal Chandran, who came to the conclusion that this teaser has indirectly attacked Kamal Haasan, as he is an ardent follower and a fan of Ulaganayagan Kamal Haasan. The teaser, releasing on Kamal's birthday has made it more easier for the public to connect the dots. Kayal Chandran tagged Venkat Prabhu, who's the producer of the film, and said he is disappointed with the teaser.

Chandran tweeted, "Anna I'm really sorry...had high regards for you until this teaser. This one is atrocious when it comes to supporting your own people. #guru. Nevertheless I'm leaving. #hbd once again @vp_offl but this one is a sheer disappointment . #guru."

Reacting to these tweets, Venkat Prabhu said, "Bro will talk tomorrow!! Please don't come to conclusions". Chandran replied saying, "Conclusions ? Seriously? Alright! I'm good.P.S. I said it's a disappointment cuz you are digging on someone who is fighting. #rknagarteaser".

After a few minutes, when Venkat Prabhu wished Kamal Haasan for his birthday through his tweet, "Happy birthday thalaiva!!! #nov7th", for which Chandran said, "Yeah right parallel wishes? #rknagarteaser and then now easing it out?"

However, we cannot come to the conclusion with these tweets, as this might either be a serious conversation or just a staged controversy to publicise the film.

*tweets are not spell-checked