Director Rambhala, who gave the superhit horror comedy, Dhillukku Dhuddu with Santhanam, is apparently ready for his next film.

Our close sources suggest that Rambhala's next directorial will feature Kayal Chandran in the lead role and will be produced by 2MB Productions. It is also said that the film will be a comedy entertainer and is expected to go on floors this month end.
Deepak Kumar Padhy (Dhillukku Dhuddu fame) and Santhosh Dhayanidhi (Inime Ippadithan and Kattapaava Kaanom fame) are said to taking care of cinematography and music respectively.

An official announcement regarding the same is expected very soon from the team.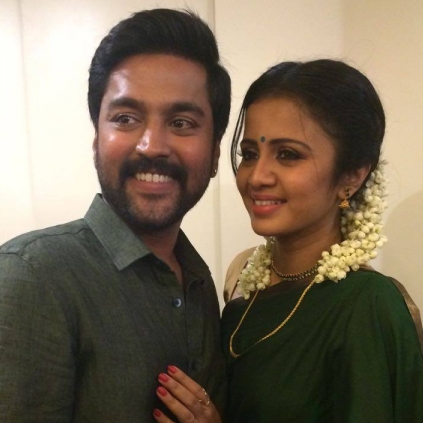 Chandran, who made an impressive debut with Kayal, bagging an immensely positive response for his performance, is now getting ready for the release of his next, Rubaai. He is also happily married to the famous TV anchor, Anjana. Behindwoods caught up with the couple in an exclusive interview and spoke about their films, their wedding, and their beautiful married life.

In one of the segments of the interview, both Chandran and Anjana were expected to lie to any question put forth at them. When asked about the moments in which Anjana is possessive about Chandran, she said, ''When he gets really close with heroines, I never get angry or possessive. I've even seen a few lip-lock scenes, but I don't care! I just look at it and react 'wow, he's acted so romantically.' The same way, if he is going abroad for shooting, and two-three heroines are coming along, I take it easy and don't react much''.

It was a fun segment for both of them as they took it lightly and laughed it out!