Vishal's Irumbu Thirai has won an overwhelmingly positive word of mouth from film buffs. The film was rewarded with a Hit tag in Behindwoods' Chennai city box-office report based on its first 2 weeks run.

Despite a couple of new releases, Irumbu Thirai has been doing exceedingly well at the Chennai city box office. Its second-weekend gross collection at the Chennai city box office is around ₹3.46 crores.

So let's wait for another week to see if the film gets a Super-hit upgrade or not.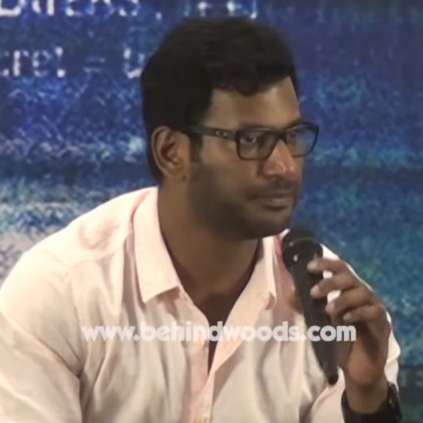 Yesterday, the Irumbu Thirai team held a press meet to celebrate the success of their film. During the meet, Vishal was asked about his opinion on the success of Iruttu Arayil Murattu Kuththu and the controversy surrounding the film. Read ahead to find out what he said.

"I am happy that IAMK tasted success. According to me, the autonomous body called the Censor board are the final decision makers. If this film fell within their guidelines, then it is good to go. They have censored it with an 'A' certificate.

if the opinions expressed in the film are reaching the audience in a negative way, then they will be careful from the next film. There's always a good and bad in everything, and I feel they must remember the bad and make their next films."