The Karnataka Film Chambers of Commerce, had prohibited the release of Kaala in Karnataka over the Cauvery issue. Actor Vishal, who is also the president of Tamil Nadu Film Producer's Council, came in support of Kaala.

The Irumbuthirai actor tweeted that: "Wat Rajini sir spoke bout Cauvery issue is called responsibility n freedom of http://speech.how cn they stop #Kaala release n Karnataka in retaliation.i sincerely hope the Karnataka film chamber and fellow brothers resolve this issue.we all r Indians eventually.gb "

*Tweets are not spell-checked.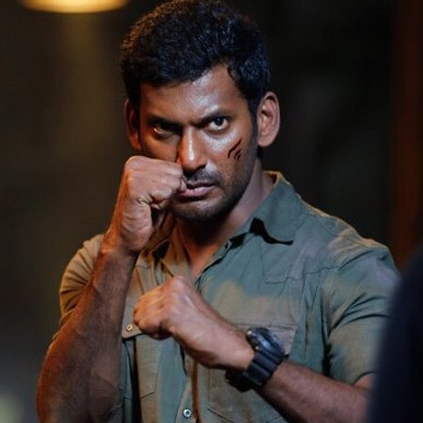 For the past few months, people of Tuticorin have been protesting against the sterlite factory. Recently, the Supreme court ordered the factory to be shut down, resulting in success for the protestors. Actor Vishal took to social media to register his opinion about this.

He said: "Dis is Wat we call people s revolution. Great news. #SterliteFactory has been shutdown permanently. my heart goes out to all the innocent ppl of Tuticorin who lost their lives to make this happen.their names will be written in history books.may their souls rest in peace."

*Post is not spell-checked.