Recently, the Karnataka Film Chamber had refused to release Kaala in Karnataka owing to Rajinikanth's statements on Cauvery issue. Speaking about the issue, the president of the Tamil Film Producers' Counil, Vishal said "Prakash Raj talked to the Karnataka Film Chamber about this and a meeting took place yesterday evening. They will arrive at a consensus today. The problem was created by a few theatre owners and due to security reasons, the Chamber took the decision."

He also added that "Cinema and politics are on opposite poles. This is cinema. Him joining politics is a different issue altogether. The producers of Kaala have invested a lot in the film and it is not right to suspend the release of the film. It could have been right if Kaala was about Cauvery issue. Not only Rajini, but even Kamal Haasan and I spoke about the issue, because we have the freedom of expression according to the constitution. Stopping the release is wrong."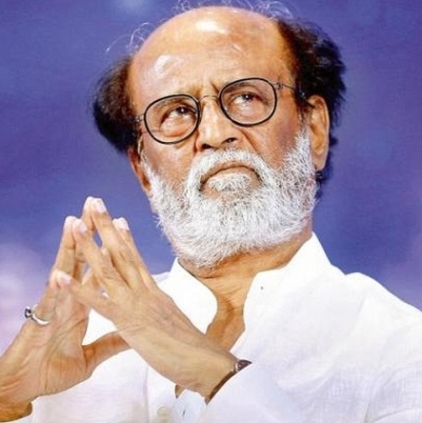 The videos of Superstar Rajini's visit to Thoothukudi, and his subsequent press meets have been trending on various social media platforms. Many people have been sharing different views on Rajini's statements. Here is a post by Nikilesh Surya, the Executive Director of Rohini Silver Screens, in support of Rajinikanth's statement.

"Today Rajinikanth has resounded a very strong and sensible opinion on the state of affairs in Tamil Nadu. He has spoken about things that no other politician has gathered the courage to say.

No innocent protestor would involve in such violence. If he did, then he is not part of the innocent public. It is the seed to the most dangerous Far-Left radical ideology in my centrist progressive state. Rajini has strongly voiced against these called agenda-driven protests. We are a thriving democracy with a fully functioning successful constitution and judiciary. We don't need violent development detrimental protests by the 'so-called people' for every single issue.

NO, We do not want Tamil Nadu to become a Kerala. We don't want a state in which the only discussion among people during the birth of a child is to decide on which Arab country he'd be employed in. Tamil Nadu is a progressive state with a centrist ideology and we should remain undeterred by these failed Leftistandanti national separatist forces.

At this juncture when the Collective cognitive ability and intelligence of the state is at an all time low driven by memes, whatsapp forwards and youtube speeches, we NEED a popular icon like RAJINIKANTH. Only he can voice unpopular opinions which will ultimately be for the greater good of the state and tide over them with his popularity. His strength, image and popularity can save the state from sinking into the hands of Anti-social elements! #Rajinikanth"