The videos of Superstar Rajini's visit to Thoothukudi, and his subsequent press meets have been trending on various social media platforms. Many people have been sharing different views on Rajini's statements. Here is a post by Nikilesh Surya, the Executive Director of Rohini Silver Screens, in support of Rajinikanth's statement.

"Today Rajinikanth has resounded a very strong and sensible opinion on the state of affairs in Tamil Nadu. He has spoken about things that no other politician has gathered the courage to say.

No innocent protestor would involve in such violence. If he did, then he is not part of the innocent public. It is the seed to the most dangerous Far-Left radical ideology in my centrist progressive state. Rajini has strongly voiced against these called agenda-driven protests. We are a thriving democracy with a fully functioning successful constitution and judiciary. We don't need violent development detrimental protests by the 'so-called people' for every single issue.

NO, We do not want Tamil Nadu to become a Kerala. We don't want a state in which the only discussion among people during the birth of a child is to decide on which Arab country he'd be employed in. Tamil Nadu is a progressive state with a centrist ideology and we should remain undeterred by these failed Leftistandanti national separatist forces.

At this juncture when the Collective cognitive ability and intelligence of the state is at an all time low driven by memes, whatsapp forwards and youtube speeches, we NEED a popular icon like RAJINIKANTH. Only he can voice unpopular opinions which will ultimately be for the greater good of the state and tide over them with his popularity. His strength, image and popularity can save the state from sinking into the hands of Anti-social elements! #Rajinikanth"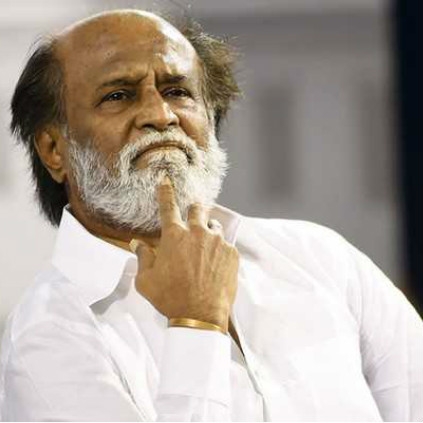 According to the official announcement made my Soundarya Rajinikanth earlier today, Rajinikanth went to meet the people of Thoothukudi to ensure their welfare and provide his support to the affected people during the protest. The actor has made a statement of providing solatium of Rs 2 lakh each to the families of the deceased and Rs 10,000 each to the injured.

On his way back home, he addressed reporters waiting outside the Chennai airport. Rajinikanth marked a statement that anti-social elements were responsible for the outburst during the protest which led to the open firing.

Similar to the Jallikattu protest last year, anti-social elements infiltrated the anti-Sterlite protest as well, he said. He also strongly stated that he would never accept the attack on police made by the people.

When the reporters questioned why the government has not taken any action against the attack, he strongly said the government will and should take against them.

Tamil Nadu will turn into a graveyard if people resort to protests for everything, Rajinikanth said. When questioned how he knows that anti-social elements infiltrated the anti-Sterlite protest, the actor turned furious and said, "Don't ask me how I know it; I know it all."