Thalapathy Vijay visited Sterlite plant protest victims' families in Thoothukudi last night on June 5. He had silently met families of the victims who passed away of Police misfiring during the Sterlite protest.

Vijay paid a quick to the houses of Bhaskar, Thangaiah, Dheena Karthik, Snolin, Antony Selvaraj, Cliston, Jansi, Kaliappan and Thalamuthu. Apparently, Vijay travelled on a bike to some of the places where the streets were narrow.

This sure is a very good gesture from Thalapathy Vijay.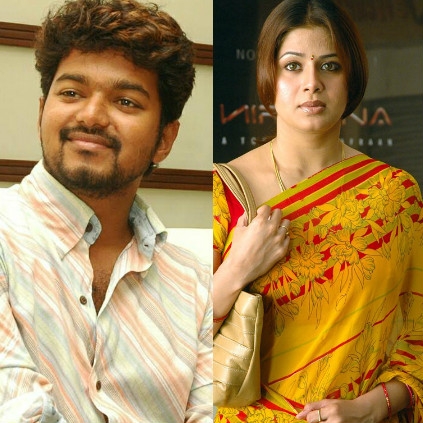 Behindwoods got in touch with actress Sangeetha on an exclusive interview, where the Uyir actress shared interesting details on her rapport with Thalapathy Vijay.

She said, "To talk about our relationship, I should go a generation behind. SAC (S.A.Chandrasekar) uncle has worked in my grandfather's production. So, as a family, we all knew each other. Probably, in the second or third film of Vijay's, I was supposed to pair him. My mother wanted me to debut with that film, and things were planned. But, things did not happen our way, and I couldn't do that film. I suppose it was Coimbatore Mappillai.

I was a very good stage dancer at that time, and I got an opportunity to dance in a special event, catered only for Vijay. It was called 'Vijay Star Nite' I believe. Our friendship started there. He admired and still admires me as a dancer. We share a very sweet friendship. He'd scold me not to fall in love, and stay away from all those. He wanted me to be safe and secure. He has that love and care for me. Even if he comes across a rumour or a gossip about me, he'd call me and clarify.

But, I actually fell in love, with Krish. One day, I asked Vijay if I can come and meet him, to introduce Krish. After he saw Krish, he hugged me and said that he was happy for me. He said that Krish seemed to be a good guy, and we both looked sweet as a pair. Vijay is a good well-wisher and protects me well. Krish's original birth name is Vijay. So, they are also Vijay (Thalapathy) and Sangeetha, and we are also Vijay (Singer Krish) and Sangeetha, and it was a pleasant coincidence."