Lakshmy Ramakrishnan, who was hosting the TV show, Solvathellam Unmai, has got back to her director's avatar, as she revealed yesterday (June 5), that she would be starting her next film.

Co-incidentally, a case was filed against the show, and currently, a stay has been imposed against the show until June 17, and the hearing will apparently take place, the next day, on June 18.

As per Lakshmy Ramakrishnan's latest tweet, it looks like the actress turned director will no longer be a part of Solvathellam Unmai. "Format may b debatable, respect & accept what system seems right. But, never manipulated a single episode, not triggered participants 4 TRPs, emotionally invested in every episode, never been cautious & totally believed in +impact of the platform, goodbye to SU from my side :)", tweeted Lakshmy.

Going by the last line of her tweet, has Lakshmy Ramakrishnan put an end to Solvathellam Unmai?

*tweet is not spell-checked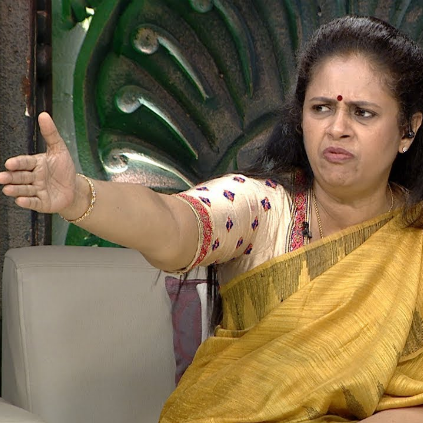 Solvathellam Unmai hosted by Lakshmy Ramakrishnan in ZeeTamil is considered to be one of the most controversial reality shows on television. We had earlier reported that the Madurai Bench of the Madras High Court has ordered a stay on its broadcast till June 18. Lakshmy Ramakrishnan has now made an official statement to address this issue.

"My next directorial venture has commenced in full swing, may not be active on social media for a while, need your prayers & wishes reg the show, it is a temporary ban & we have to clear our side, but I am not keen to argue ANYMORE, Channel will tc, I am moving forward"

*Tweet is not spell checked"