Lakshmy Ramakrishnan has furiously lashed out at the very recently released adult comedy film, for its vulgarity, body shaming, etc.

Lakshmy Ramakrishnan tweeted, "understand that a mainstream porn movie got released yesterday and theatres are full!! Expected collections to cross the 15 Cr of #TIN , congratulations to the cast & crew of the film for responsible film making! #Hasini #Nandini & the long list of children may Bless you

Wish someone makes an adult comedy in the real sense !!! It will be nice for people to know that it can be done without resorting to body shaming, objectification & vulgarity!!!"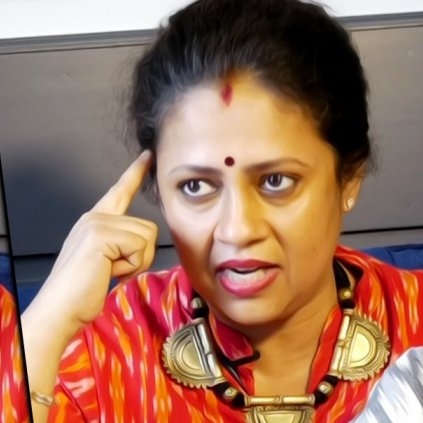 Yesterday, a group of directors and actors together formed an association called Tamizhar Kalai Ilakkiya Panpaattu Peravai to fight for the problems faced by Tamil people such as the Cauvery and Sterlite issues. The association had requested IPL management not to conduct any cricket matches in Chennai this year until the issues faced by the state are solved.

While actor GV Prakash has now issued a statement against the new restrictions imposed on viewers for tonight's Chennai match. Apparently, the viewers are not allowed to carry any banners or even cell phones to the stadium.

Actress Lakshmy Ramakrishnan took to her Twitter space to share her thoughts on this issue, "We have a bigger issue to tackle today, I support peaceful protest, I BOYCOTT IPL...When Tax payment is centralised, Natural resources have to be Centralised.Rivers should be allowed to take their course."