Iravukku Aayiram Kangal - Sneak Peek | Arulnithi, Mahima Nambiar | MU Maran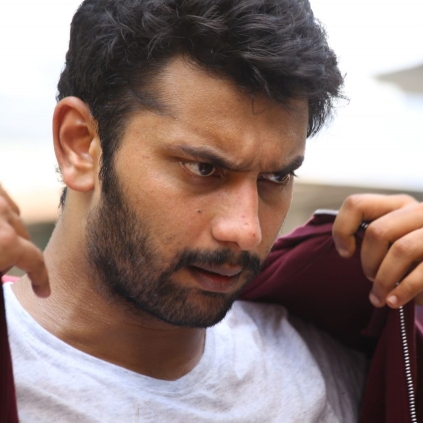 Arulnithi's Iravukku Aayiram Kangal is nearing its release, as the film will hit the screens on May 11. The film's producer Dilli Babu of Axess Film Factory is all praise for his team.

He says, "Being a hardcore fan of Thriller genres, I was amazed with the narration of Mu Maran and am so happy that he has exactly translated his script into visuals with sheer brilliance. Iravukku Aayiram Kangal has lots of thrilling moments that will never let the audience blink. The screenplay has been interwoven with such impressive elements.

The film has got much more emblazoned with the musical score of current sensation Sam CS. Having been regarded as the 'Iconic star of BGMs', he has once again proved his proficiency.

Arulnithi has been a perfectionist throughout the film. His earnest involvement to improvise his performance from scene to scene is so muchevident in the film. Just like how Mouna Guru upgraded his career graph, Iravukku Aayiram Kangal will take him further to a greater height."
Iravukku Aayiram Kangal Sneak Peek | Arulnithi, Mahima Nambiar | MU Maran
People looking for online information on Arulnithi, Iravukku Aayiram Kangal, Mahima Nambiar will find this news story useful.