Sridevi's demise is definitely a disturbing one, that has left everyone in shock. The cause of the demise was reportedly said to be the accidental drowning in a bathtub.

Ever since then, there have been a few jokes and memes about bathtub drowning, which has irked a few celebrities. One among those includes Lakshmy Ramakrishnan, who took to her Twitter space to share, "Lot of bathtub jokes r floating around, if we are left with any compassion, let us think of the 2 young girls who lost their mother! Stop sharing such ruthless jokes!"

It is indeed true! Let us pray for Sridevi's soul to rest in peace, instead of creating memes and funny posts.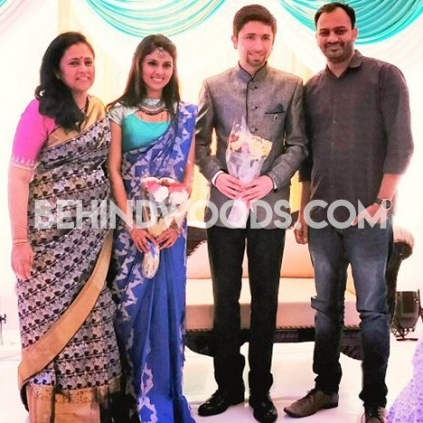 Actress and anchor Lakshmy Ramakrishnan's younger daughter, Sruthi got married to Ankit, on February 4, in a private affair.

The grand reception was hosted yesterday (February 6) evening at a popular star hotel in T.Nagar, Chennai.

Best wishes to the couple!