The demise of legendary actress Sridevi had come in as the biggest shock to one and all. The actress' funeral was held yesterday (February 28). A moved Shah Rukh Khan made an emotional post on Twitter that talks about her life at a glance and how it has been an unforgettable legacy that everyone is going to miss for the years to come. SRK's post read:

"How can one not just feel love & beauty & be grateful for a life that became a part of yours in some small way by making it prettier....isn't it just easier to feel love & give towards that life, even in death...the comfort of appreciation and gratitude.
*Twitter post is not spell checked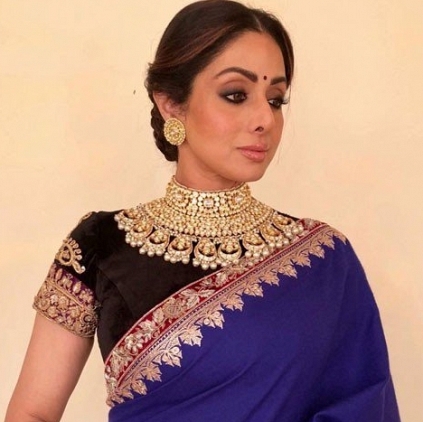 Actress Sridevi's demise is the sad news that struck the entire film industry and fans. A lot of people had stated that they were waiting to see much more of the legendary actress on screen and that she will be deeply missed by one and all.

For all those who will miss her on-screen aura a lot, there is one last film that fans could watch to catch their favourite legendary actress. Sridevi's last film will be the upcoming Hindi movie Zero, starring Shah Rukh Khan in the lead role. Even though it is not a full-fledged role, people would definitely want to get the glimpse of her cameo in Zero that is slated to release on December 21, 2018.