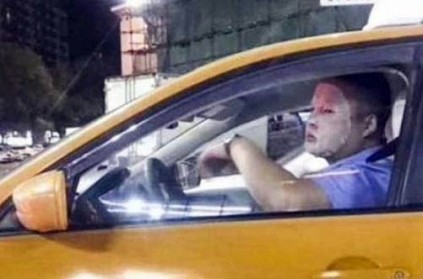 Recently, a photo of a cab driver from China wearing a face mask went viral on the internet. The man was spotted wearing a sheet mask for his face while driving on the job.
Reportedly, 25-year-old Chen Yiqun, a cab driver in Linhai, wanted to freshen up on Friday night and hence sported the face mask. Spotting him, a young woman clicked a picture of him, the photo of which went viral on social media.
Social media users complimented the driver for his meticulous skincare regime. One wrote, "What an exquisite taxi driver," while another commented, "Girls everywhere take note, you have to take care of your skin no matter how busy you are."
However, Chen's skincare fiasco did not settle well with the traffic police. After the photo went viral, the police tracked down Chen on Monday and suspended him for three days. According to the police, the mask could fall off and obstruct the driver's vision.
Tags :
#CAB #DRIVER #CHINA
next