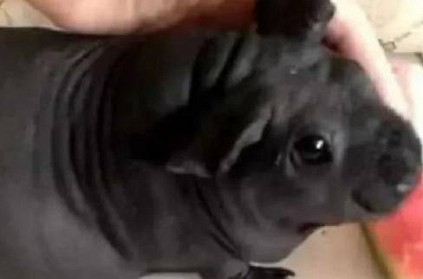 A man from China was in for the shock of his life when an adorable puppy that he had adopted turned out to be a rodent. Loneliness can be depressing but when the lonely Chinese worker adopted a little puppy, he definitely was not expecting a rat.
Reportedly, the man adopted the 'dog' from his friend as he found the chubby little thing adorable. In a blog post, the man mentioned that when he adopted the animal, it was dark. It was only after a few days when the man started noticing un-doglike traits in the animal.
It had scarce hair and did not run like a dog. After posting a photo of the animal online, he found out that it was not a dog but a bamboo rat. Bamboo rats, as the name suggests feed on bamboos, and are found in south China.
The man decided to give away the rat as he did not know how to raise it.
Tags :
#BIZARRE #CHINA #DOG
next