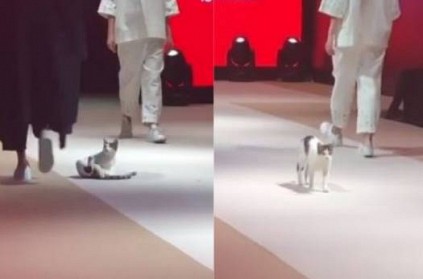 The Esmond International Fashion Show happened in Istanbul on Friday and everyone is talking about it, however, for a strange reason.
The fashion show saw one of the most unexpected guests - a cat. In a video that went viral on social media, the cat could be seen crashing the party. From the video, the cat could be seen perched on the ramp as models walk past.
Suddenly, inspired by all the models, the cat decides to walk the ramp too. According to reports, everyone who attended the show was astonished. Though the models maintained a calm demeanour with the cat prancing around, it is no doubt who the real star was.
Tags :
#CAT #VIRAL #FASHIONSHOW #ISTANBUL
next