LUXURY CAR WORTH RS 87,75,000 SPOTTED ON ROAD WITH AN UNUSUAL ERROR; CAN YOU SPOT WHAT'S WRONG?
Home >
News Shots >
World
By

Behindwoods News Bureau

|

Oct 29, 2018 02:02 PM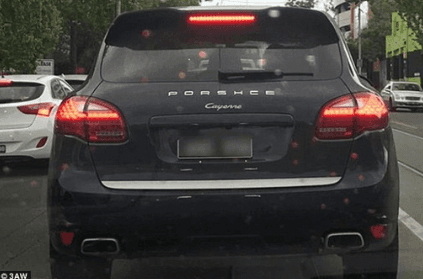 A luxury car, Porsche Cayenne was spotted on the road with a very unusual error. The vehicle which costs around Rs 87,75,000 was spotted all sleek and beautiful. But then came the embarassment.

The name of the brand was spelt incorrectly on the back of the car.

The error was spotted by a motorist in Melbourne, Australia, who posted a photo of the same on social media. In the image, the car maker's name has been spelt wrong as 'Porshce', as opposed to the right one, 'Porsche'.

Whether the owner of the car knows this or not is still unclear, but it sure is a black mark on the luxury carmaker. However, the brand is certain that it was not an error by the manufacturer, saying strong quality controls are in place.
Click here to see the image
"Our attention to detail and quality control is second to none so I can't envisage that happening on our end. At the factory in Germany one of the key things that we check is that all badging is correct," the brand's spokesperson told Daily Mail Australia.

He also said that the model in the photo was not new and hence, it was almost impossible that the owner didn't know about the mistake.
Tags :
#TWITTER #PORSCHE #PORSCHE CAYENNE #MELBOURNE #BUZZ #VIRAL #TRENDING
next