MARUTI SUZUKI OMNI, INDIAN CINEMA'S ICONIC KIDNAPPING VAN, TO BE DISCONTINUED AFTER 34 YEARS
Home >
News Shots >
Automobile
By

Behindwoods News Bureau

|

Oct 27, 2018 12:34 PM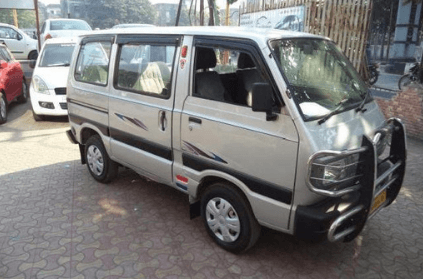 The concept of kidnapping is extremely popular in Indian movies. And when someone wants to kidnap, they drive a Maruti Suzuki Omni.

Apart from being a family wagon/car, the Omni is famous for its appearance in Indian crime thrillers. While most of us used the car for road trips or as a private school van, villains in Indian cinema used it to abduct someone or simply send a gang of goons to bash up the hero.

But that will no longer be possible!

Maruti Suzuki has confirmed that the Omni will not make it beyond October 2020. Speaking exclusively to NDTV Car and Bike, RC Bhargava, Chairman of Maruti Suzuki India, said, "There are certain models that cannot be made ready to meet the upcoming safety norms and we will have to discontinue them, Maruti Omni being one of them. The Maruti 800 was a very important model for us but we had to discontinue it, in a similar manner we will also discontinue the Omni."

As soon as news got out, folks on Twitter felt sad to see the iconic car being discontinued.
Big blow to kidnappers. https://t.co/FNJU7eKeTP

— Siddharth Singh (@siddharth3) October 26, 2018
Kidnappers all across the nation enter period of mourning https://t.co/4es5k9ydN1

— Harshil Shah (@HarshilShah1910) October 26, 2018
End of an Era 😂😂 https://t.co/9bQZloXFsf

— Nandan Porob (@beachbuggoa) October 26, 2018
Omnipresent no more.https://t.co/zFltqeWEVT

— Saurabh Pandey (@sau_pan) October 26, 2018
Tags :
#TWITTER #MARUTI SUZUKI #OMNI #OMNI VAN #INDIAN CINEMA #KIDNAPPING VAN #BUZZ
next