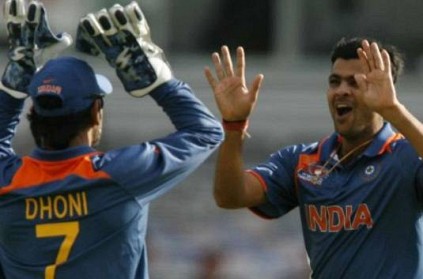 Indian former fast bowler RP Singh on Tuesday announced his retirement from cricket. Singh, aged 32 took to Twitter to announce his retirement.
Singh wrote, "13 years ago today, on 4th September 2005 was the first time I donned the Indian jersey. It was the stepping-stone to what would become the most cherished moments of my life. Today as I hang my boots and call it a day, I wish to remember and give thanks to each and everyone who made this journey possible."
Singh started his career six years ago and has played 82 matches in all three formats. Singh concluded, "For someone born in a small village, I never thought I would be able to say this - I have lived my dream. And for that I have nobody else to thank but you. My fans. For believing in me. for criticizing me and for hailing me but mainly for just being there for me. Thank you!"
next