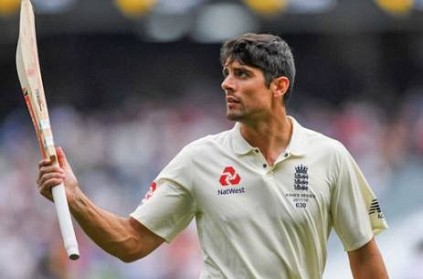 England's opening batsman and leading run scorer Alastair Cook has announced his retirement from international cricket. The cricketing giant will be taking leave after the fifth and final Test against India.
In a statement, Cook announced, "After much thought and deliberation over the last few months I have decided to announce my retirement from international cricket at the end of this Test series against India.
"Although it is a sad day, I can do so with a big smile on my face knowing I have given everything and there is nothing left in the tank. I have achieved more than I could have ever imagined and feel very privileged to have played for such a long time alongside some of the greats of the English game. The thought of not sharing the dressing room again, with some of my teammates was the hardest part of my decision, but I know the timing is right."
Cook is England's leading Test scorer with a massive 12,254 runs. He is also the team's most capped player. However, he has been under scrutiny over his poor form this Test against India. Cook will be retiring from international cricket but will continue to play for Essex though.
next