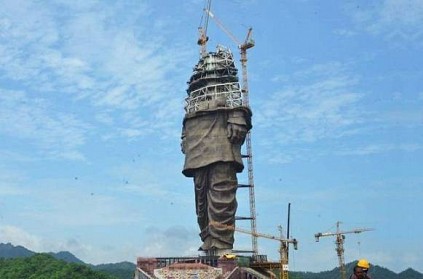 Prime Minister Narendra Modi is all set to unveil the world's tallest statue of Sardar Vallabhai Patel in Gujarat on October 31. The date of unveiling is special as it is Sardar Patel's birth anniversary.
The statue named the 'Statue of Unity' will be 182m in height and will represent unity and integrity. The statue will reportedly be the world's tallest statue once completely finished.
Sardar Patel is India's first home minister and a Congress leader. Gujarat CM, Vijay Rupani reportedly pointed out how the opposition parties regarded the plan as empty talk when Modi announced it in 2013. He stated that while Congress sidelined Sardar Patel, Modi brought him and his works to the world.
next