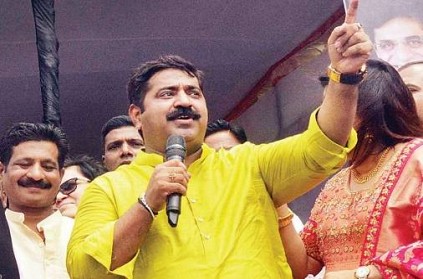 BJP MLA Ram Kadam landed himself in controversy after promising young men to kidnap girls they liked. His comment seemed to promote abduction and hence, drew flak from many.
On Monday, Kadam addressed the young boys who came to his Dahi Handi festival. He said, "If you propose a girl and she denies, you come to me with your parents. If they too like the girl, what will I do? I will kidnap her and give her to you."
Many criticised his promise and called it a threat to women's safety. Kadam's remark drew sharp reactions from BJP's ally Maharashtra Shiv Sena as well as their opposition parties. The Shiv Sena has reportedly asked for action to be taken against Kadam for making a statement threatening the safety of girls.
The MLA, however, on Tuesday addressed his statement and said that he meant every youth must get permission from their parents to marry. He said, "If there was something objectionable, the journalists there would have heard it. They didn't (report it) because they heard the entire speech and not just watch a short video. Opposition leaders are making a 40-second clip viral on Twitter. That's creating a wrong impression."
next