DMK HITS OUT AT CENTRE; ACCUSES IT OF RUNNING 'ELECTORAL DICTATORSHIP'
Home >
News Shots >
Tamil Nadu
By

Behindwoods News Bureau

|

Sep 08, 2018 09:24 PM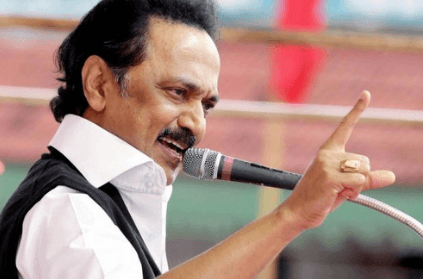 The DMK has launched a scathing attack at the ruling BJP government, accusing the Centre of running an "electoral dictatorship". The party also vowed to "defeat" the BJP's "saffronisation dreams"

At a meeting of the party's district secretaries, MPs and MLAs, led by party president MK Stalin, said that the party was ready to "pay any price" to uphold Constitutional values.The meeting, the first to be headed Stalin following his elevation as party president, faulted the Centre on a range of issues from demonetisation and Rafale deal, to NEET and other prevailing economic issues.

"The BJP government is ignoring the interests of Tamil Nadu, affecting plurality and promoting communalism, even as human rights activists and those opposed to the BJP are being painted as anti-nationals," a resolution adopted in the meeting said.

The resolution titled "Will reject BJP's saffronisation dreams" charged that media critical of the BJP government is being "intimidated" while Dalits and minorities were being targeted in many places. An "undeclared emergency" was, therefore, in place, it said.

"The BJP has installed an electoral dictatorship and has been running an anti-people government for the last four years," the Dravidian party charged.
next