'IT WILL BE A LOSS FOR PARTY IF THEY DON'T RE-INDUCT ME'; MK AZHAGIRI CHALLENGES DMK
Home >
News Shots >
Tamil Nadu
By

Behindwoods News Bureau

|

Sep 07, 2018 02:25 PM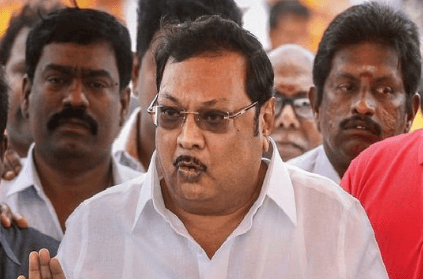 Two days after holding a massive rally in Chennai, expelled DMK leader MK Azhagiri has challenged the DMK to win the upcoming by-polls in Thiruparangundram and Thiruvarur without him.

Speaking exclusively to India Today, the former DMK strongman from Madurai said that the party will lose the elections as they do not have the expertise of his campaigning and election work. "It will be a 100% loss for the party if they do not re-induct me. Without my support, they would even fall down to the fourth position. Party leadership does not have a connection with grassroot-level workers," he said.

Azhagiri has also accused his brother and DMK President MK Stalin of running the party like a 'corporate company', and not listening to the advice of senior party members. He also claimed that the DMK's over-confidence cost them the RK Nagar elections in December 2017.

Azhagiri recently held a silent march to pay homage to his father and former Tamil Nadu Chief Minister M Karunanidhi. While the march was a silent affair, Azhagiri claimed that over 1 lakh people attended the rally, which has created buzz in the DMK.

Speaking about differences with his brother Stalin, Azhagiri said that he is open to working with his brother to strengthen the party, but warned that his patience is limited.

"I have worked with him in many elections. He has come for Thirumangalam elections, Sankarankovil elections; We have worked together for my father's success. I have worked for him also. Stalin and I don't have family issues. There are political differences. I don't want to comment on solving the differences with him" he added

Azhagiri believes that a conspiracy was hatched to keep him away from the party, despite his father's willingness to re-induct him. "Certain leaders in the party are afraid of my popularity. They are threatened by my growth. That's why they ensured I am not re-inducted."
next