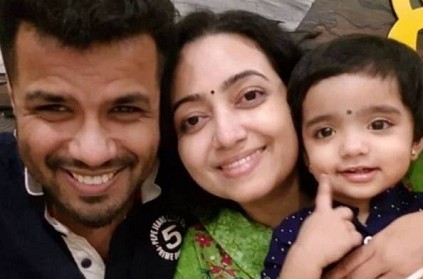 According to reports, singer and violinist Balabhaskar met with an accident in the early hours of Tuesday in Pallipuram, Kerala. Balabhaskar and his family were on their way from Thrissur after visiting a temple when the accident took place.
The driver reportedly lost control of the car after dozing off and rammed it into a tree. The accident happened at around 4 am at Thamarakulam. While Balabhaskar and his wife were seriously injured, their two-year-old daughter, Tejaswini died.
Reportedly, it was Tejaswini who was rescued first from the remains of the car. However, she was declared dead after rushed to a hospital. Balabhaskar's condition remains critical with multiple fractures. His wife, Lakshmi and the driver were also hospitalised with fractures.
Balabhaskar is a well-known musician. He was one of the youngest music composers to have worked in the Malayalam film industry. He is known for his soundtrack in the movie Mangalya Pallak.
next