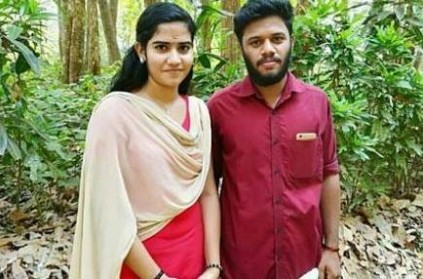 To love is easy but to maintain the same love is the difficult part. The story of Sachin and Bhavya is that of love and sacrifice. It is bound to kindle emotions from the deepest parts of the heart.
Sachin and Bhavya met as classmates in Mallapuram a year ago when they were pursuing a diploma course in accountancy. They were friends for five months and fell in love. However, two months later, it was found that Bhavya was diagnosed with spine cancer.
Sachin had no second thoughts though. He stayed with her and accompanied her to the hospital for checkups. Sachin says, "What I could do at that point of time was to love her unconditionally, be with her and assure her that I will not go anywhere without her." It was after Bhavya's first chemotherapy in the third week of March Sachin decided to get engaged to her.
Over the last five months, Bhavya gained a lot of weight and lost her thick hair. According to Sachin, "It was painful for her to see her hair fall. But I was able to convince her about accepting those changes, because, we love through our hearts; our physical looks never matter."
The couple got married on September 6 at a temple. Sachin had wanted to pursue a postgraduate programme but put it aside to support his wife. Sachin even took up a job as a daily wage construction worker to make ends meet.
However, Sachin by no means has lost hope. He remains thankful to his friends and family for helping them at such a difficult time. He reportedly said, "I am sure we will overcome these testing times and live peacefully."
next