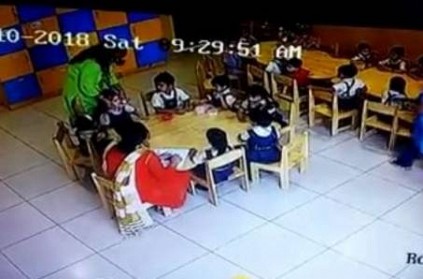 In a shocking incident in Gurugram, an LKG teacher was caught taping mouths of her students for talking in class.
Reportedly, the incident took place in a private school in Gurugram in October this year. From the video that went viral on social media, the teacher could be seen approaching her four-year-old students furiously before taping their mouths.
The incident came as a shock to parents and other children. A complaint was filed by many parents following which the teacher was immediately suspended. In the teacher's defence, the children were conversing using filthy language.
next