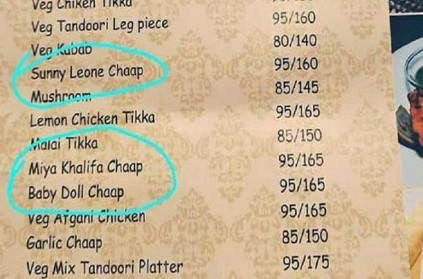 Restaurants have a knack of coming up with unique ideas and themes. Sometimes even dishes are named differently to attract customers.
Recently, a social media user shared a photo of a menu of a restaurant from Delhi. Certain names of mock meat were highlighted by the user. The highlighted items were Sunny Leone Malai Chaap, Baby Doll Malai Chaap and Miya Khalifa Malai Chaap.
The restaurant is called Veer Ji Malai Chaap Wale. The restaurant specialises in malai chaap (mock meat). The eatery's naming, however, did not settle well with people. Many found it objectifying women by naming such dishes after them.
Tags :
#RESTAURANT #DELHI
next