ACTIVIST TRUPTI DESAI TO VISIT SABARIMALA ON NOV 17; WANTS KERALA GOVT TO BEAR ALL EXPENSES
Home >
News Shots >
India
By

Behindwoods News Bureau

|

Nov 15, 2018 09:30 AM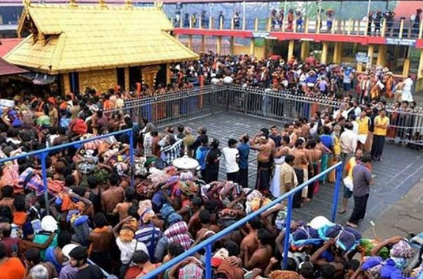 Activist Trupti Desai has said that she will visit the revered Lord Ayyappa Temple in Sabarimala on November 17. She is expected to land on the afternoon of November 16 and will be staying at a guest house in Kottayam.

Desai has written to Kerala CM Pinarayi Vijayan, seeking protection for her journey into the temple.

"From 16th November, the doors of Sabarimala temple are being reopened. A total number of 7 ladies, including myself, are entering the temple," Trupti Desai writes in the letter. "Some devotees of Ayyappa Swamy/some party activists may try to create a disturbance. And they can put blame on us that we are responsible for these disturbances. Therefore, the request of police to closely monitor everybody's action (sic)," the letter adds.

In addition, Desai has also made a strange request that the Kerala government bear all her expenses during the visit.

"We request Government of Kerala to bear all the expenses with protection incurred by us related to arrangements made since we reach Kerala and subsequently to Maharashtra, the government of Kerala should also in furtherance bear expenses incurred by us towards car pick-up, accommodation/meal. If asked for, we will submit before the government bills/invoices related to expenses borne by us for car pick-up, lodging/guest house/meal (sic)," the letter states.

However, activist Rahul Eashwar has promised to fight her and prevent her entry into the temple. Eashwar said he and others, along with Lord Ayyappa's devotees, would ensure that none were able to break the tradition of the temple.

"We will lie down before the women who come to break the temple tradition and if they have to move forward, they will have to walk on our bodies and once that happens, the police will have to arrest such people," said Eashwar.
*With inputs from The News Minute*
next