'PLEASE DON'T VISIT SABARIMALA': TEMPLE HEAD PRIEST URGES YOUNG WOMEN TO RESPECT SENTIMENTS
Home >
News Shots >
India
By

Behindwoods News Bureau

|

Oct 19, 2018 03:32 PM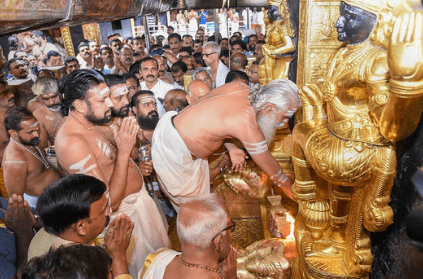 The controversy over women of all ages entering Lord Ayyappa Temple in Sabarimala is escalating bigger by the minute. Today, two woman had to turn back, 500 metres short of the temple, as the head priest threatened to stop all rituals if they enter.

The temple head priest, Kandaru Rajeevaru has dismissed reports that the priest family had planned to close down the temple if young women entered to offer prayers. He was reacting to media reports, claiming that he would shut down the temple.

Rajeevaru appealed to all women, in the age group of 10-50 who have been barred from entering the temple from centuries, to not come to the Sannidhanam as it would create problems.

"We have never said that the temple will be closed if women of the traditionally barred age group enter there. It is our duty and responsibility to carry out the monthly poojas and other rituals. We will not break the custom," Rajeevaru said.

"We respect the verdict of the Supreme Court. But, considering the sentiments of devotees and the tradition and rituals of the shrine, I humbly request you (young women) not to come to Sabarimala," he said.

He also urged people to not turn the temple complex into a 'war zone'.
next