The situation with the Tamil film industry has been quite grim with all works related to movies being stopped from March 16, 2018. The elementary issue as cited by the TFPC are the rates Qube providers have been demanding. In reply to the demands from the TFPC, Qube providers have given an official statement keeping in mind the welfare of the entire industry. As per their press note:
"Dear Theatre Owners, Producers and Distributors, Mar 12, 2018

In the interest of cinema, cinema lovers, the Tamil film industry and the huge amount of money locked in finished productions, we hereby request the Tamil Film Producers Council not to stop releases and we hereby request theatres to reopen.

This is a critical time for cinema to compete with online platforms and lack of releases can work against the medium and break the movie-going habit of our audiences. We give below, our new discounted rates as agreed to with The South Indian Film Chamber of Commerce and the Joint Action Committee of the South Indian Film Industry where we negotiated in good faith that it was with the entire film industry.

E-Cinema Option
Week 1: 290/show
Week 2: 250/show
Week 3: 200/show
Week 4: 100/show
Week 5: 75/show

Earlier 325 per show

or

Option2. ,275/show capped at T20,000 maximum

DCI

Full Run Flat: ,21,750
Per Show: R450
Week 1: 10,750
Week 2: 8,550
Week 3: 6,350
Week 4: 4,000
Week 5: 2,000

*.was 27,500

We have checked the VPF payable for numerous films in Tamil and Telugu released in 2017 and found that the discount works out to between 18% and 23% on actuals paid under the old VPF structure and the new structure.

It is our earnest request that producers agreeable to these new rates may be allowed to come forth and release their films.
Here, we would like to emphasize that we are in no way opposing an entry of a new digital service provider. We welcome competition and are ready to compete with them with our high-quality products and services. In the last two years, three new service providers have entered this space in Tamil Nadu and more are welcome to join.

We as a company have always acted in the interest of the industry a. will always continue to do so.

Best Regards,
All of us at Qube Cinema Technologies".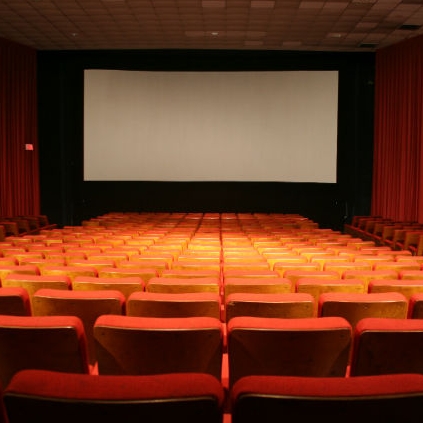 The Tamil Film Producers Council has announced a massive strike on March 1, from which date they will stop all film releases in South India, to protest against digital service providers QUBE and UFO. Regarding this, they released a statement a short while ago. It read:

"We conducted a conference in Hyderabad on February 7, participated by members of the film chambers of Andhra Pradesh, Telangana, Karnataka. Kerala and Tamil Nadu and members from the producer councils of all the five states, where we met officials from QUBE and UFO (Digital Service Providers) to discuss the exorbitant rates charged by them during film releases.

Since there was no amicable agreement reached during the conference, and since satisfaction levels could not be reached, the above-mentioned groups will meet again on April 16 for another conference.

There will be no change in the strike set to happen on March 1 as announced earlier."



Qube service providers official statement in reply to the TFPC demands
People looking for online information on Qube, TFPC will find this news story useful.