The Tamil Film Producers Council has announced a massive strike on March 1, from which date they will stop all film releases in South India, to protest against digital service providers QUBE and UFO. Regarding this, they released a statement a short while ago. It read:

"We conducted a conference in Hyderabad on February 7, participated by members of the film chambers of Andhra Pradesh, Telangana, Karnataka. Kerala and Tamil Nadu and members from the producer councils of all the five states, where we met officials from QUBE and UFO (Digital Service Providers) to discuss the exorbitant rates charged by them during film releases.

Since there was no amicable agreement reached during the conference, and since satisfaction levels could not be reached, the above-mentioned groups will meet again on April 16 for another conference.

There will be no change in the strike set to happen on March 1 as announced earlier."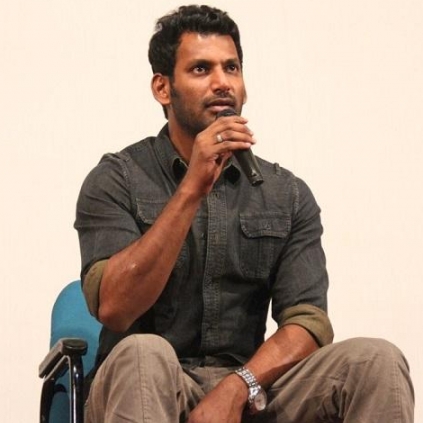 One more round of the theater strike might hit Kollywood soon. The Telugu film producers have decided that they will not be releasing any films from March 1, as a protest against the digital cinema servers, and visual presenters like Qube and UFO. This is being done due to the high renting rates charged by these companies in order to project films.

The Telugu producers council has come forward and requested the producers of Kannada, Malayalam as well as Tamil films. A meeting was held by the Tamil Nadu Film Producers Council, headed by its president actor Vishal. Sources say that during this meeting, it was discussed that the TFPC will also join the protest and cancel all releases starting March 1st. It is also said that the online ticket pricing and parking charges issues were also discussed.

We need to wait for an official announcement from Vishal's side to find out more about this. Stay tuned!
Press Statement by TFPC regarding March 1 strike against QUBE and UFO by stopping film releases
People looking for online information on TFPC will find this news story useful.