Recently, during an interaction with the press, producer KE Gnanavel Raja had strongly criticised and condemned a popular actor, without revealing his name. Gnanavel Raja had said that he had shot only for about 30% for a film, in which he was present just for 29 days of the shoot and asked the makers to release the movie as it is. He also added that he was often found arriving late to the shooting spot. He said that action would be taken against this actor, but there has been no official statement given to the press yet.

There were wide speculations that the actor mentioned could be STR and that he has been issued a Red Card. When we contacted our sources close to STR, they confirmed to us that he had been issued a Red Card by the Tamil Nadu Film Producers Council. It is said that STR will not be allowed to act in Tamil films until this issue is resolved.

Now it boils down to a few doubts that arise. Will STR ever act in Tamil cinema in the future? Will he be replaced by another actor in the upcoming Mani Ratnam film? There is no clarity as to how long this ban is said to last. We are yet to know about the status of Simbu's debut as a music director in Sakka Podu Podu Raja as well.
We need to wait for official news to find out the answers to the above.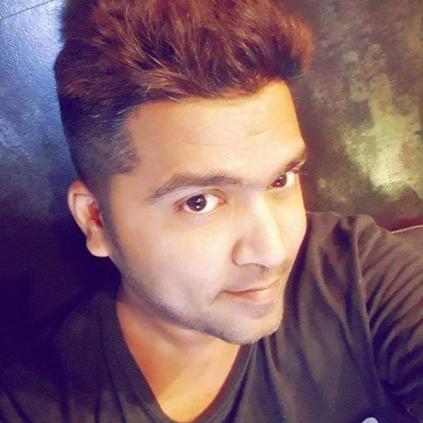 Composer Dharan Kumar, who composed music for Simbu's Podaa Podi directed by Vignesh ShivN has made an announcement just now. The talented music composer has stated that he is joining hands again with STR, this time for a single from the upcoming movie Natpuna Ennanu Theriyuma.

Dharan posted on Twitter, "Joining hands with my brother #STR again for a single from #NatpunaEnnanuTheriyuma. Can't get happier than this! Stay tuned... Keep watching the space."

*Twitter post is not spell checked